This weekend saw the 45th running of the Tour of Kansas City and my first opportunity to get out and watch. It was also the first time I have seen a Crit in person. Loved the excitement and atmosphere from the whole event. The two biggest names in the race were Missouri resident Brad Huff from Jelly Belly and Lawrence , KS resident Brian Jensen from Successful Living. Jensen is also the overall winner of the past 3 events.
More on the Flip...

ridays race was a twilight Crit.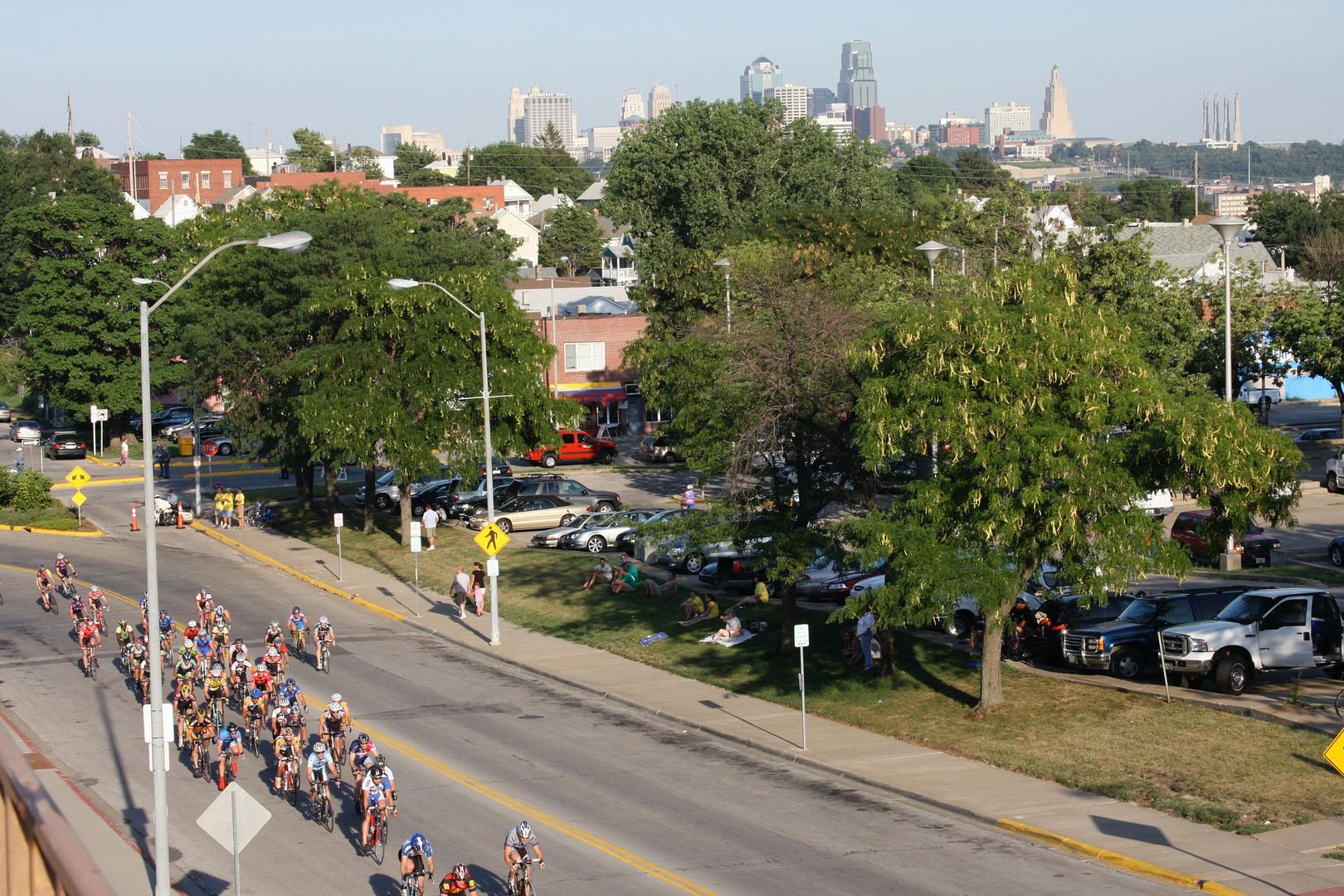 Cat 4's Break in the course.
The course here was similar to a saddle shape with the start finish line at the top of a short sharp rise and then right into a downhill.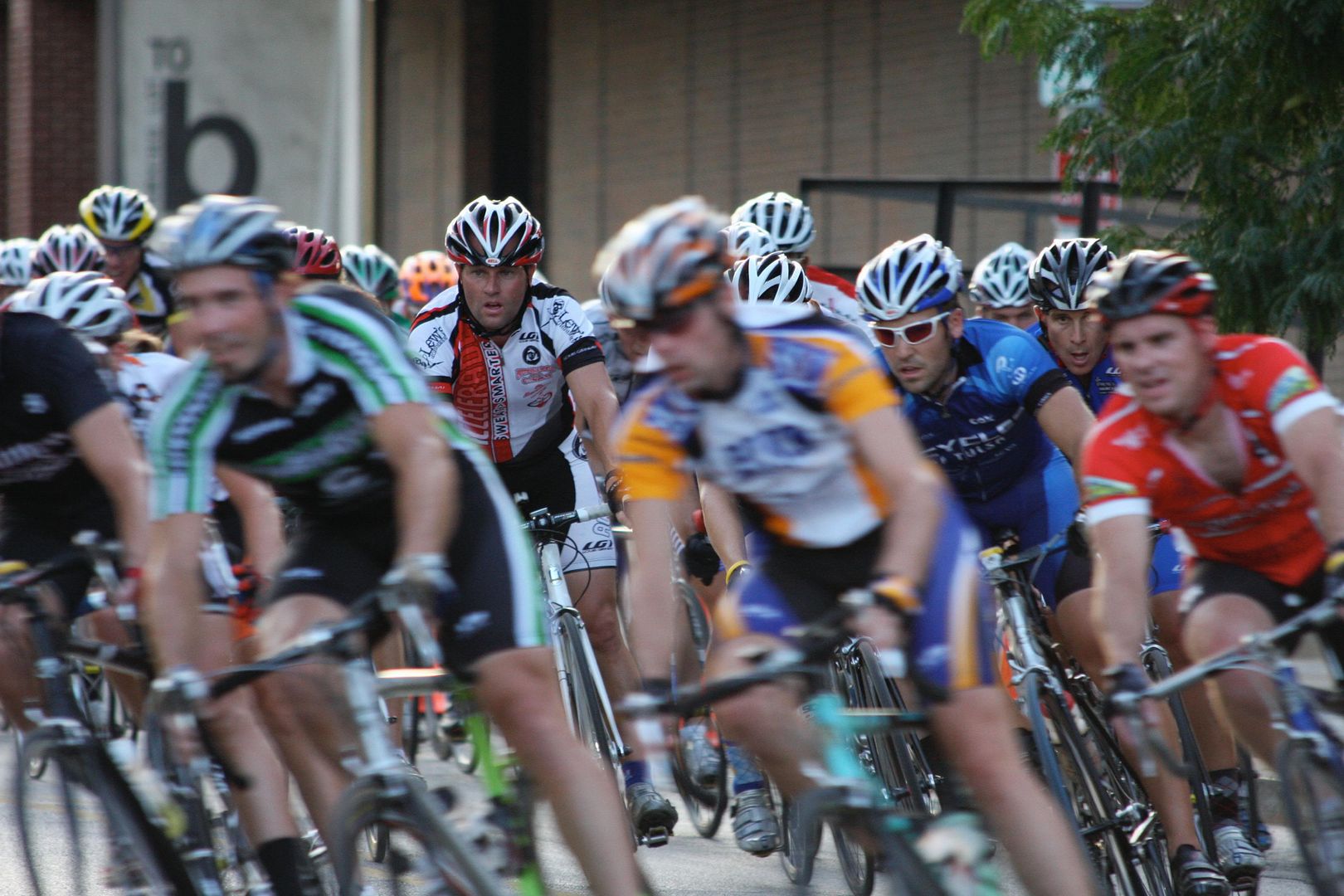 Cat 3's rolling through a fast back corner.
The Cat 1/2 Pro Field rolled out after dark and so the pictures were poor but Brian Jensen from Team Successful Living won the race. A great start to the Previous 3 time overall winner working on his 4th.
Saturday was the Cliff Drive Classic. This was a circuit race of almost 3 miles and includes a nasty climb that the locals call Goose Neck Hill. The weather started out dreary with a light rain causign some slick spots and a few wrecks in the early Cat races. For the Pro 1/2 race though the rain stopped and the course pretty much dried out.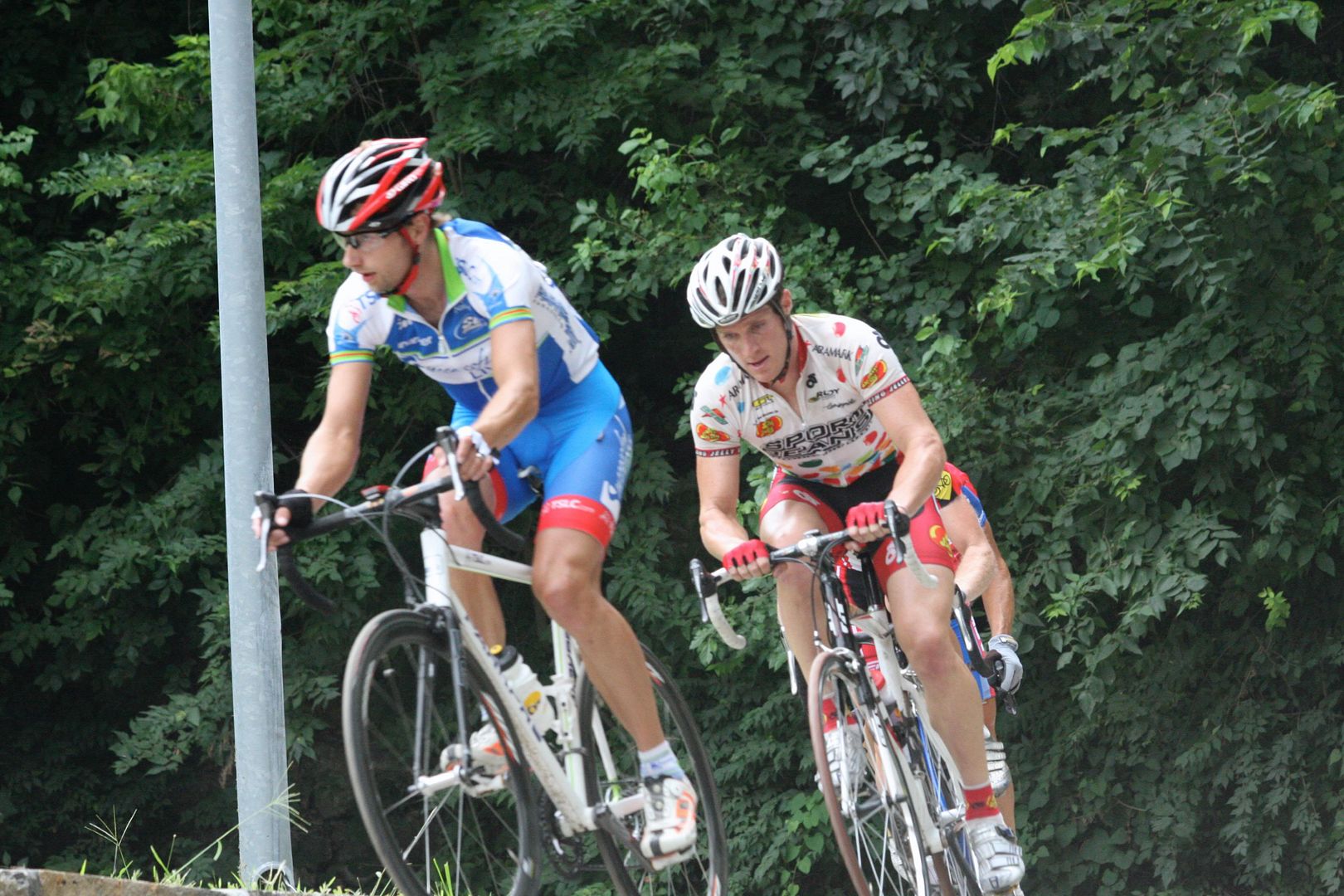 Brian Jensen (Successful Living) Leads Brad Huff (Jelly Bell) halfway up the hill.
A break away by Jensen, Huff, and two others kept the field at bay and was finished of by Jensen for his second win in two days.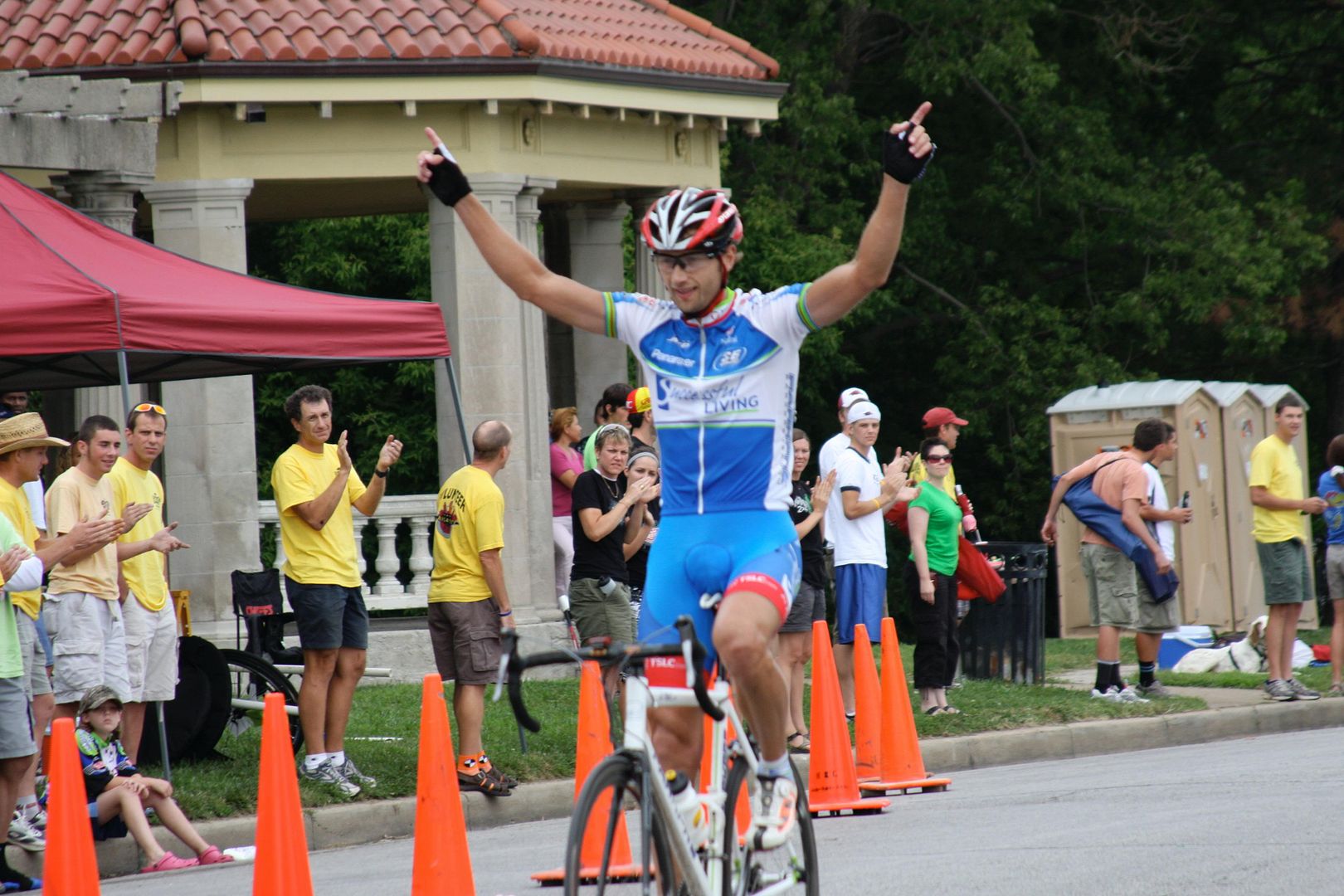 Interesting comment made to me while I was taking pictures by another photographer. "Notice the faces as they climb the hill, the guys on the front of the peloton barely even breathing hard and then as you move back through the pack the grimaces start and then the real pain shows at the back"
Sunday's weather was perfect and the turnout was large for the final day of what they called a Grand Prix style race. Not much different than a Crit only run in a Figure 8. Very cool course with tons of ways to watch the race from multiple vantage points and if you sat near the joint og the figure 8 you could see them flying by twice on each lap.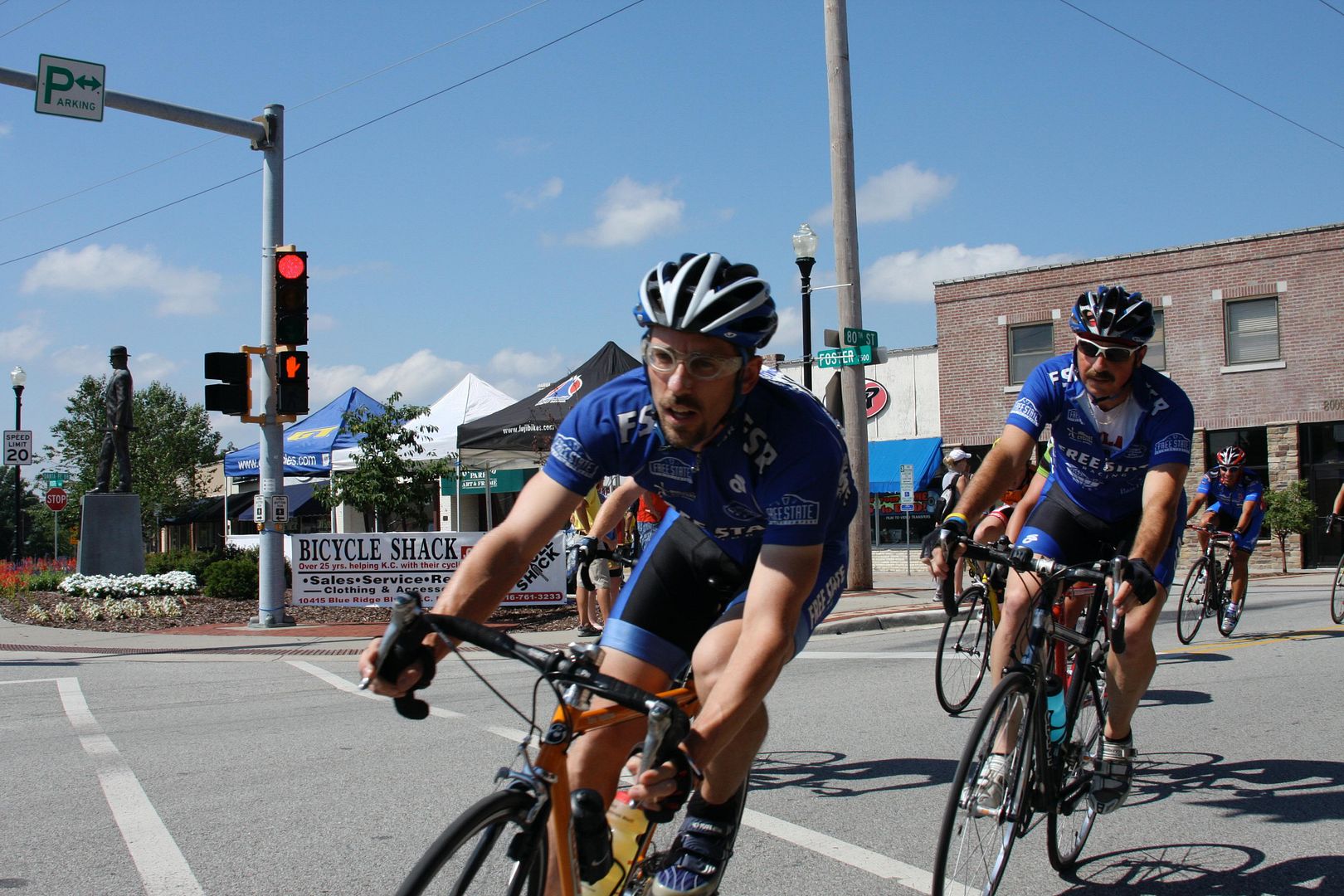 Again the day was dominated by Jensen and Huff who along with 2 others broke away about half way into the race and then proceeded to lap the field. Jensen made it a clean sweep winning all three days and his fourth overall title.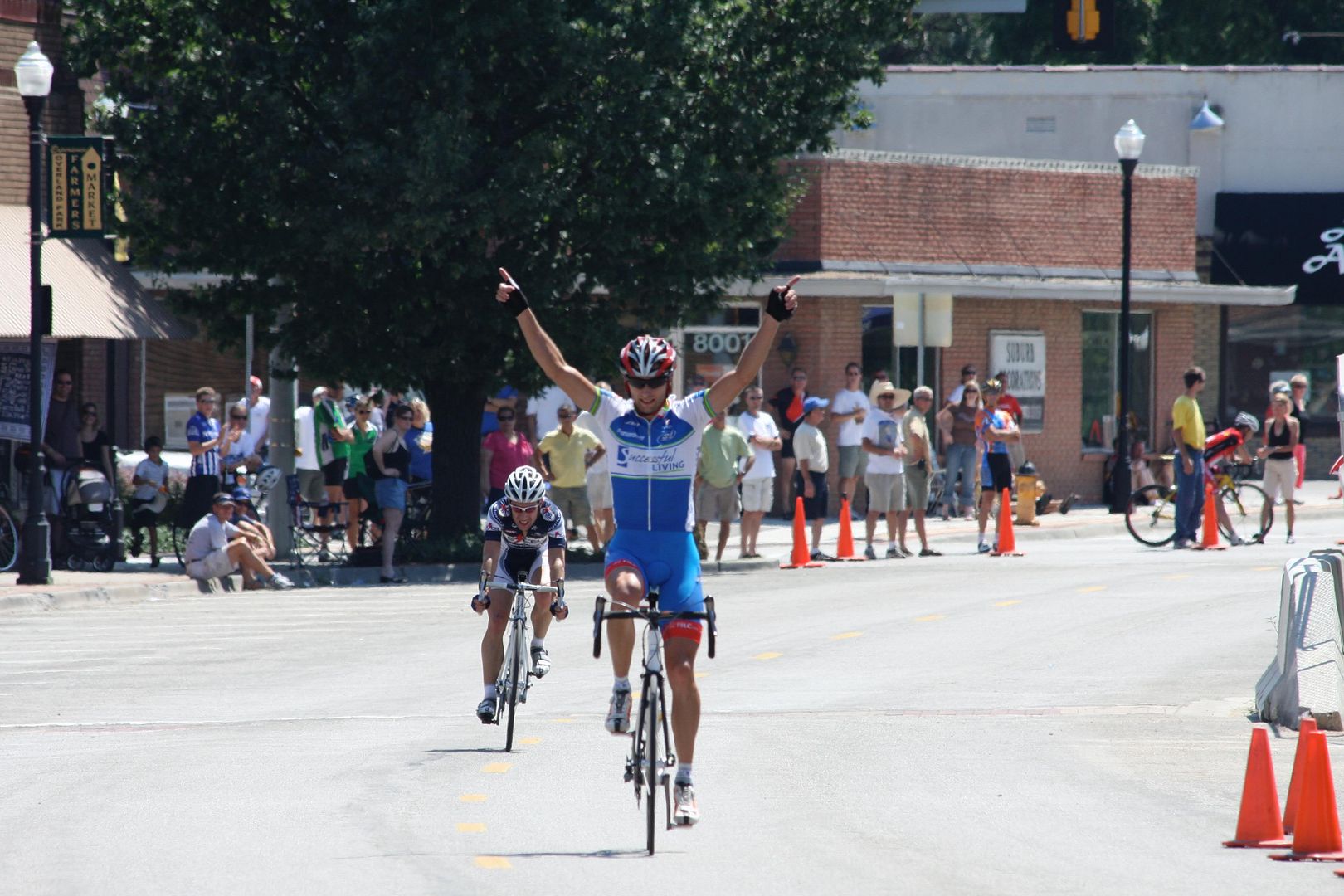 Over all it was a lot of fun, the atmosphere was great all three days and the turnout was decent with the largest crowd by far on Sunday.
For crashdan: You can combine both your pastimes...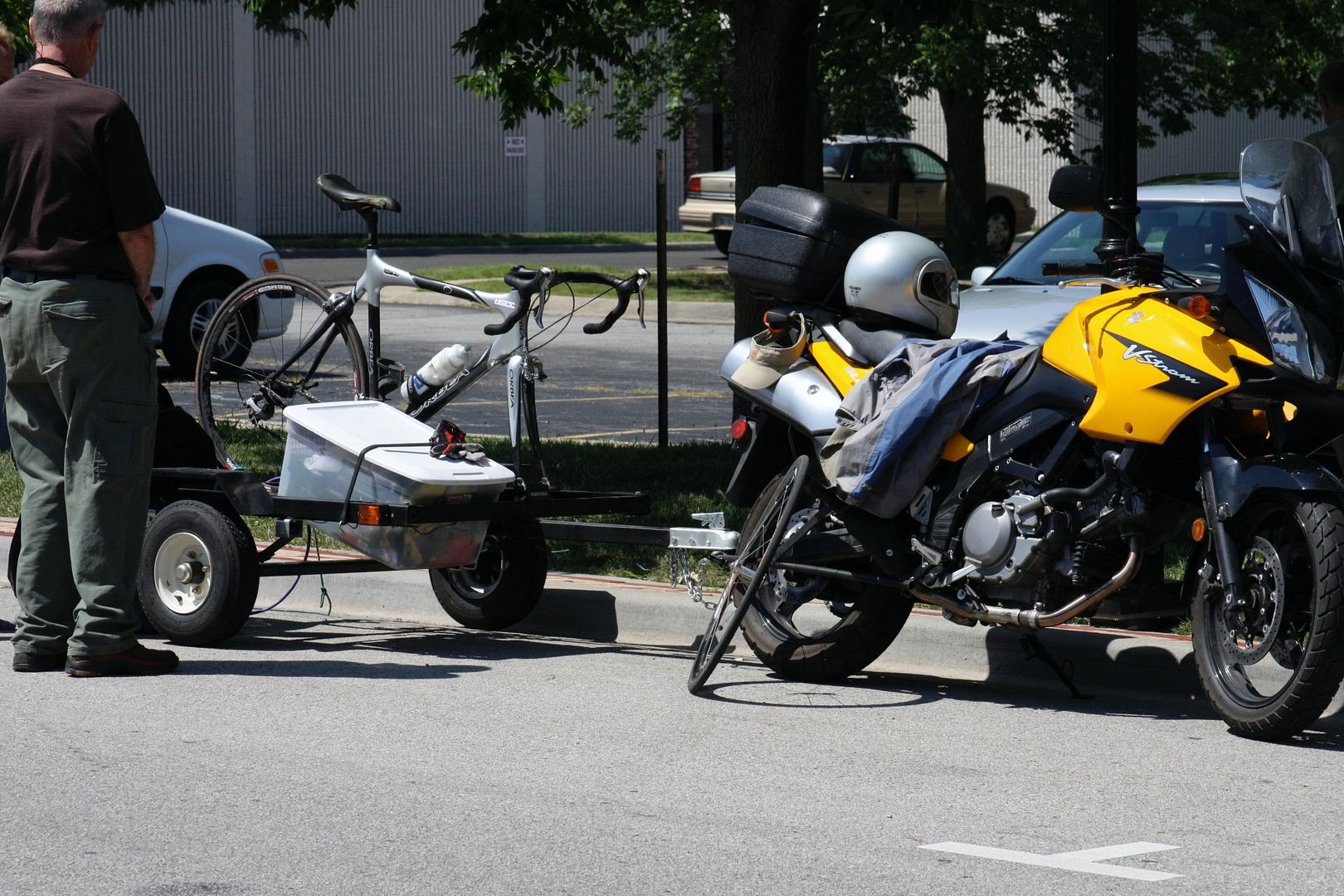 More Pictures:
Tour Of Kansas City - Kansas City Kansas Twilight Crit
Tour Of Kansas City - Cliff Drive Classic
Tour Of Kansas City - Overland Park Grand Prix